Salam ...
A simple conversation during class.
S : I think I wanna go home this weekend .
N : Huh. Why ??
S : Have to bring something.
N : What thing ???
S : ...
So, we (The Geng Bas Sekolah aka GBS) trying to figure out the thing is so important that S to bring it here.
We waited. And SURPRISE !!!!!!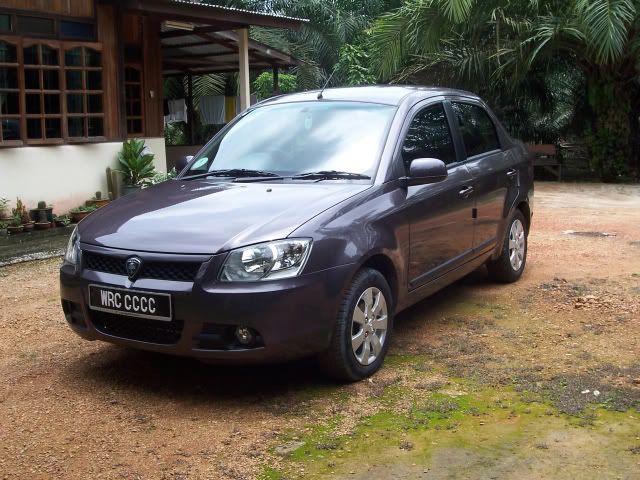 Oh yeah .. You get it right .. Mr S is now with new car ... uhuhuhh ... So next time round, we could increase our capacity to movie's trip ... LOL ...
We going to see Mr S surrounded by girl .. uhuhuh
(Ok ... actually I really don't have any idea to post ... heheh)